Accounting Module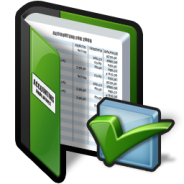 Accounting module does not represent a complete Accounting system but rather AR/AP module which allows user to monitor all Payments and Receivables and export them out in the form of report or as Excel for further processing in own accounting (standalone) system. It also allows user to Close Cash (daily for example) and manage Closed Cash Archive and generate report.
This module is closely linked to other modules in which some of the Accounting transactions are being processed like POS Sales, Generating Invoices and Closing Cash under Sales module.
Complete Accounting Module is available and can be purchased at extra cost, if required.
Accounting module consists of the following:
Closed Cash Archive  – summary view of all Closed Cashes with detail breakdown by type of payment received for easy reconciliation purposes. User can also print Closed Cash Report for checking.
Payments Module – this module consists of both AP/AR payments. AR payments are automatically created when sales transaction is handled via POS interface and saved here for reference and tracking. User can also create AP Payment from here is required